Sovern's article accepted in Michigan Business and Entrepreneurial Law Review; Participated in CFPB Academic Advisory Roundtable; Quoted in Media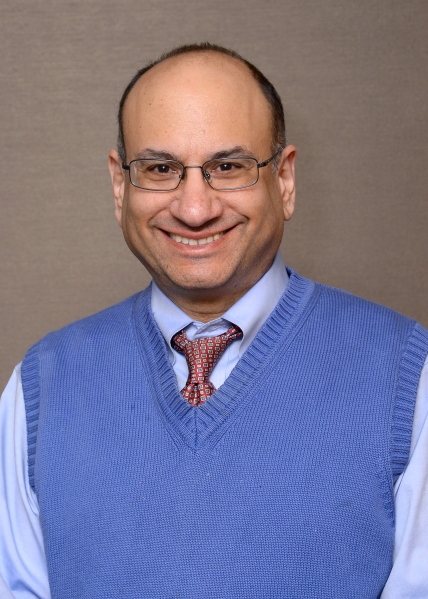 Professor Jeff Sovern's article, Six Scandals: Why We Need Consumer Protection Laws Instead of Just Markets, will appear in the Michigan Business & Entrepreneurial Law Review. The article's abstract reads: 
"Markets are powerful mechanisms for serving consumers. Some critics of regulation have suggested that markets also provide consumer protection: for example, Nobel Prize-winning economist Milton Friedman said "Consumers don't have to be hemmed in by rules and regulations. They're protected by the market itself." This article's first goal is to test the claim that the market provides consumer protection by examining several recent incidents in which companies mistreated consumers and then exploring whether consumers stopped patronizing the companies, which would deter misconduct. The issue also has normative implications because if markets consistently protected consumers, society would need fewer regulations and regulators, as Friedman suggested. The article's second goal is to begin construction of a theory on when the market does or does not protect consumers.

The article finds a more nuanced situation than Friedman and other critics theorized. In some instances, businesses' sales actually increased after their misconduct became public, despite the fact that, in at least two cases, consumers had told pollsters they would avoid patronizing the company. Even when companies suffered declines in sales after their misbehavior became public, the scandals became known only because of laws and those who enforce them, suggesting that it is the very rules that Friedman decried that led to a market response. Though it is impossible to know what would have happened if the problematic conduct had not occurred, the evidence suggests that markets alone are often not enough to protect consumers, or at least that markets are not a reliable consumer protection mechanism."
Sovern also spoke at and drafted a short memorandum for Berkeley's CFPB Academic Advisory Roundtable. Berkeley submitted the memorandum to the Consumer Financial Protection Bureau, along with other memos drafted by other consumer law professors. 
Sovern was also quoted in news stories. In an August 2021 American Banker Magazine story, Meet the new boss; Rohit Chopra, President Biden's pick to head the Consumer Financial Protection Bureau, is expected to push for more enforcement and tougher penalties. But what does consumer protection really mean?, he was quoted as saying: 
"If you go back decades, the dominant economic theory was that markets function well for the most part, and the way to deal with asymmetric information was to provide disclosures to consumers," said Jeff Sovern, a law professor at St. John's University School of Law. "Republicans and conservatives tend to focus on the classic view." 
But while the CFPB remains stuck in a political merry-go-round – making rules, only for the next administration to undo them again, only to have the next administration bring them back – a new field of behavioral economics has emerged and taken root since 2008. Scholars have begun to rethink the conventional wisdom that adequate consumer protection is synonymous with adequate disclosure to consumers. 
"Behavioral law and economics says consumers can't protect themselves because they aren't reading disclosures," Sovern said. 
And a September 15, 2021 Roll Call article titled College credit card market keeps shrinking, CFPB reports, explained:  
Jeff Sovern, a professor at the St. John's University School of Law, an expert on consumer law who helps lead the Consumer Law and Policy Blog, has said the decline in the college market is likely due, in part, to mandates and restrictions imposed by the CARD Act.  
* * * 
Sovern told CQ Roll Call the decline "may not be a bad thing." 
 "It doesn't mean that college students aren't obtaining credit cards, only that fewer are securing them from companies partnering with their schools," he wrote in an email. "Perhaps college students are simply getting credit cards that don't entail making payments to their schools." 
Sovern also said college students may be "shopping around more" or their parents are adding them to the parents' credit cards. As a result, he said, college students face lower borrowing costs.