With One Letter and 2150 Signatures Jen Hopkins '21 Takes Action on Police Reform
In the wake of the senseless police killing of George Floyd, as protestors took to the streets across the country and around the world, 300 St. John's Law students, faculty, and staff gathered for a virtual Dialogue Day about law, justice, and racism.
No More Talking, What Are We Going to Do?
That was the call to action sounded by the program's lead presenters and facilitators, Jasmine Johnson '21 and Pharoah Sutton-Jackson '21. Representing the leadership of Law School's Black Law Student Association and the Coalition for Social Justice, In the days leading up to the program, they asked their peer student leaders to craft and share action steps their organizations will take to advance racial justice and help make St. John's Law an anti-racist institution.
Jen Hopkins '21, Senior Articles Editor on the St. John's Law Review, welcomed the opportunity. "The Law Review came up with some great ideas for our commitments," she says. "My only concern was that they were long term, and people were angry and upset right now. So I spent the day before the Dialogue Day thinking, what can we do right now to help?"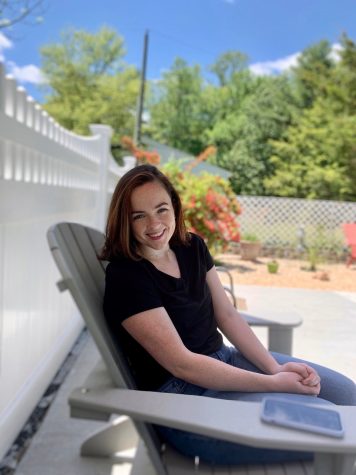 After some research and conversations with Law Review classmates, Hopkins decided to start a letter petition urging Governor Andrew Cuomo to repeal section 50-A of the New York Civil Rights Law, the 44-year-old statute restricting public disclosure of police disciplinary records.
First, she reached out to students and faculty at New York's 15 law schools. Then she asked practicing attorneys throughout the state to sign on. Soon, Hopkins had 2,150 signatures on her June 9, 2020 letter. "Recent cases of police misconduct and the ongoing systemic lack of accountability make it clear that New York should join the majority of other states in increasing the transparency of police misconduct records," the letter stated, adding, "It is time for New York to catch up." Three days later, Governor Cuomo signed the state legislature's repeal of 50-a into law.
Hopkins, who interned at the White House, in government, and for political advocacy groups in college, says that the letter campaign brought home how law students, and the lawyers they become, "sit in a very unique position" to take action and effect change.
"I don't know if Governor Cuomo ever saw our letter," she says. "But to me, that's almost beside the point. The letter represents something much bigger. It's our collective response to a call to action that's being answered at St. John's Law, in the legal profession, and beyond in response to systemic racism and police brutality."
As she spends her summer working remotely as a summer associate, Hopkins is happy to see that the momentum that carried the Dialogue Day and her letter campaign continues to build. "For instance, back in December, Mohammed (Moe) Hassan '21 launched a St. John's Law Review diversity committee," she explains. "Recently, after a unanimous vote, the Law Review amended its bylaws to make the diversity committee permanent. That's a concrete step, and it's just one of many that inspires me and my peers at St. John's to use our legal knowledge and skills to do better and make society better."